PHLATNESS
In collaboration between:
Mike Nesbit Studio, Jai & Jai Gallery, and El Nopal Press
Media coverage by:
"The idea of phlatness for me is about a collapsing of complexity. It's about taking complex information and flattening it into a singular thing and looking at something at face value.
My work is very interested in technique and representation, but I think more importantly, literal misrepresentation. The "Phlatness" as far as with a "Ph", stems from "Phlataphysics" and the "Phlataphor," a theory and concept that I've been developing [since my time at Sci-Arc]. It deals with concepts of technique and how we see the world. It is very Heideggar based, and also stems from a British playwright named Alfred Jarry. Jarry developed a writing style based on his own philosophy called "pataphysics". The root of it was the "pataphor," which is basically a metaphor of a metaphor. The pataphor creates its own reality.
I think that the "Phlataphor" becomes very interested in the technique and the tool of creating art. Every tool that we use will produce a different representation. It's not about the object that gets represented, it's about phlatness. It's looking at the found object in front of you, taken at face value... When you look at the lithographs at first, they're abstract. Then you look closer and realize the intricate maniacal rigor that is probably just engrained from the discipline. The work is very rigorous, conceptual, theory-based, and technical, but at the same time, it's playful and understand the absurdity of it all."
Material:
2014
INK ON 300 GRAM ARCHIVAL PAPER
28 X 22 INCHES
Monoprints
LITHOGRAPHS PUBLISHED BY El Nopal Press
Towards Phlatness Show
china town - los angeles
2014
JAI & JAI GALLERY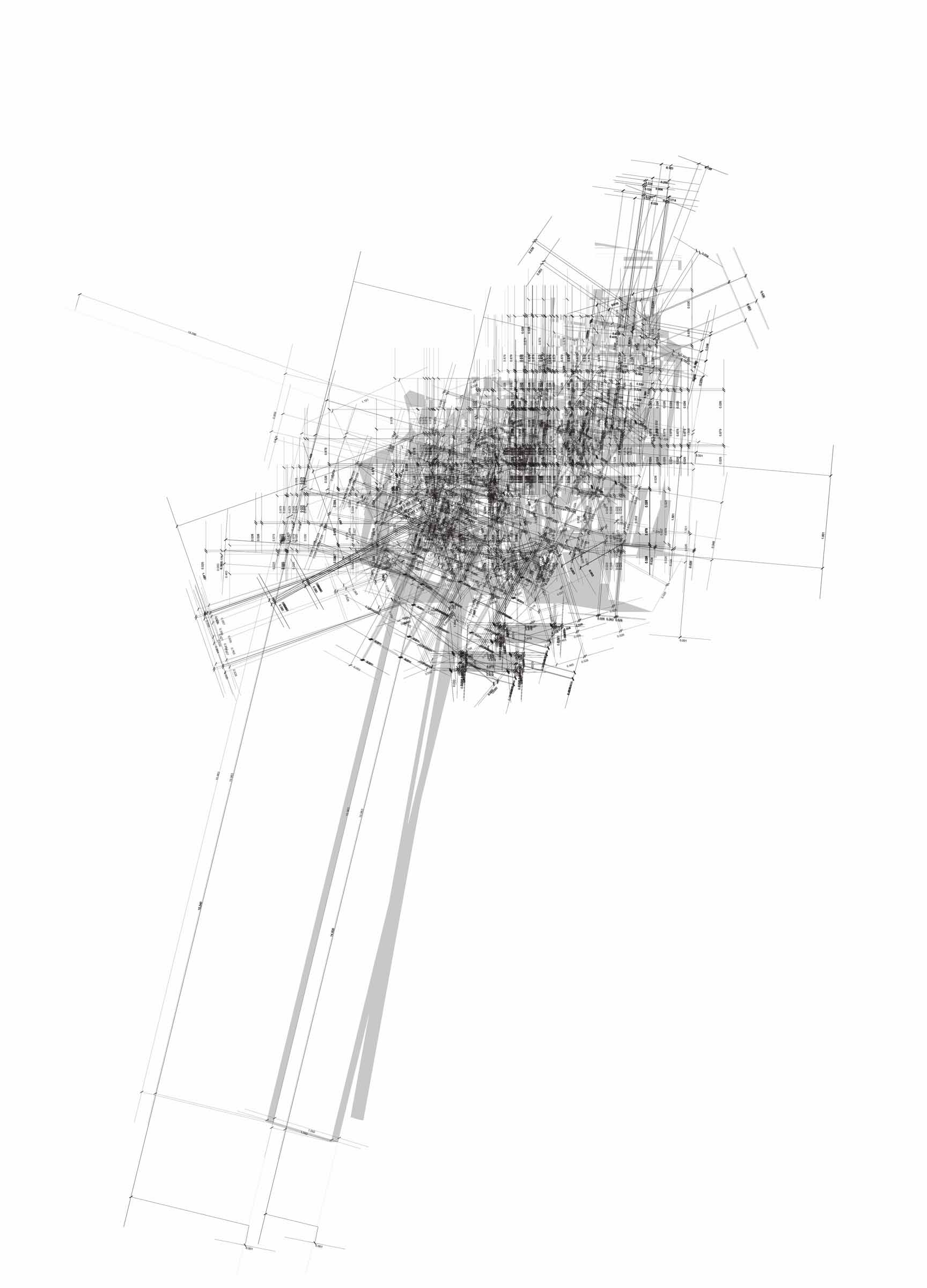 PHLATNESS